I recently stumbled upon the 2005 grant of arms to La Sûreté du Québec (the Québec Provincial Police).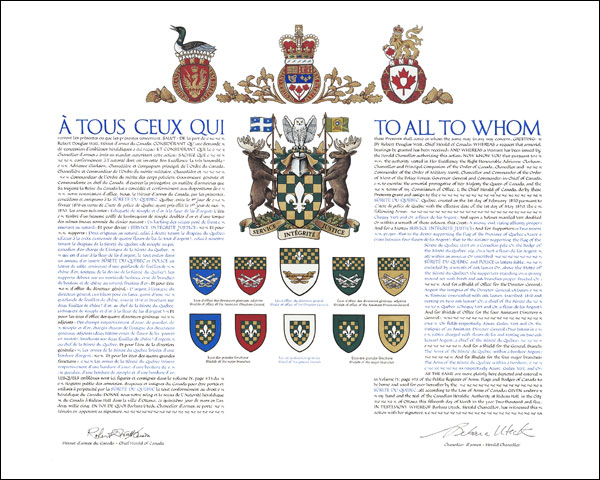 full link:
http://archive.gg.ca/heraldry/pub-reg/p ... &ShowAll=1
Not only are the arms themselves superb in their simplicity (
chequy vert and or, a fleur-de-lis argent
), but the grant also includes ten "cadet" shields for the senior officers and major branches of la Sûreté.
These either use the arms of la Sûreté as a chief, or use the arms within a plain bordure. This is an exemplary example of how interrelated groups can make use of the arms of their parent organizational to show their connection. "Simplicity is the purest form of genius".