So because of a bulk order of flags by Martin Goldstraw, John Duncan of Sketraw, the Armorial Register and me, we were able to get a good price. Now as it happens, I have a collection of flags - England, Scotland, Wales, Northern Ireland, Canada, USA, Royal Scotland, various Royal family, UK, East Anglia and various other counties.
They all have the same fault (including the new banner). That is to say, grommets have been put at the hoist end top and bottom. Well, that is OK (ish), but it is not very professional. What it means is that all the strain is taken by the flag itself - not how I wanted it.
So I dis-assembled the banner, put two new teardrop grommets in the ends of a good quality rope, hard stitched this to a length of good canvas and finally stitched the banner on to canvas.
Now all the strain is taken by the rope, with a little on the canvas, but importantly, none on the banner itself.
So let us have some pictures to explain it all -
Teardrop grommets at both ends of the rope.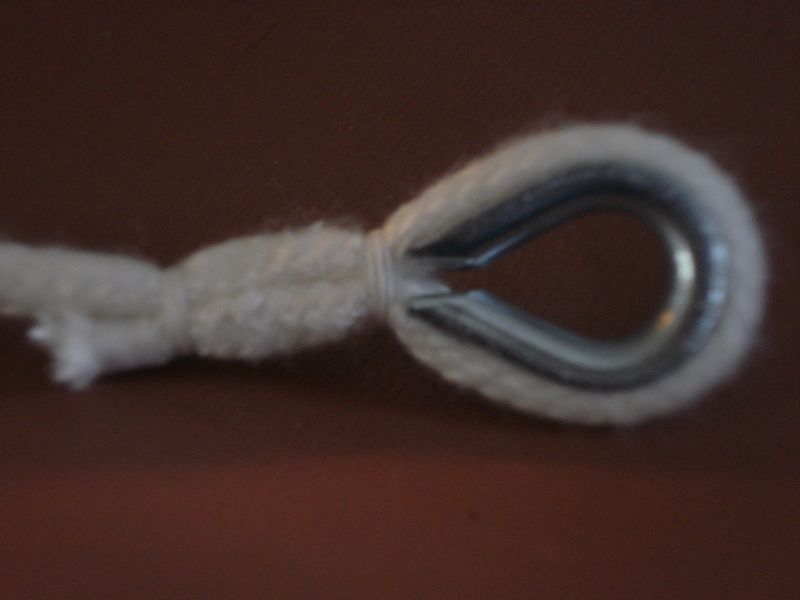 Hoist end at the top, clearly showing the canvas which is doubled over. The clothes pegs are to hold the banner together as it goes through the sewing machine.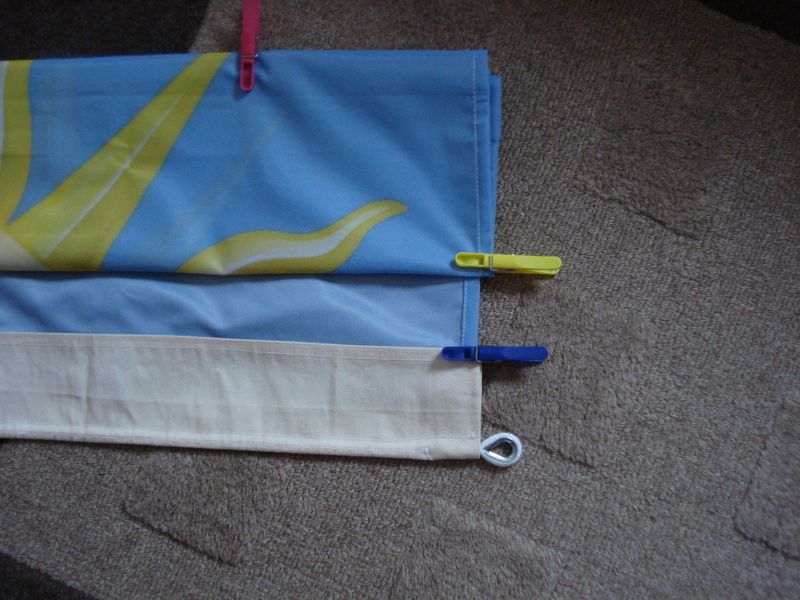 Bottom end of the hoist. The rope is a banner's width longer than the banner.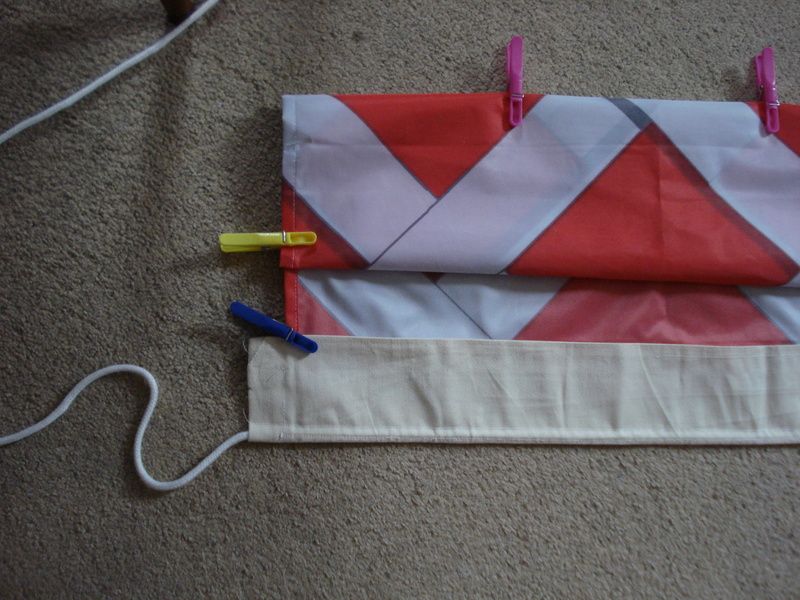 More to come